A Clean Sweep Again- DELUX in China Sourcing Fair 2019
China Sourcing Fair (Consumer Electronics) came to a successful close on April 14th,2019. As one of the most famous e-sports peripheral manufacturers, DELUX was invited to this event once again. On April 12th,  new product release was held in Asia World Expo Zone.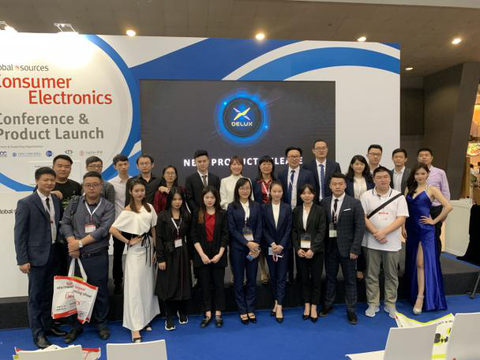 ( DELUX team)
DELUX created a wonderful visual feast with a variety of products for customers,  receiving various praise from all sides.
Vertical mouse was designed to improve consumer health and get rid of mouse hands. DELUX has spent a lot of time and energy to improve and broaden vertical series. The diversity of vertical mouse attracted all kinds of customers in the exhibition.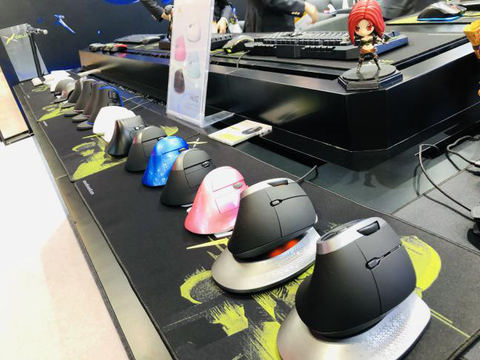 (Vertical mouse series)
As the leader in the field of single-handed keyboard, DELUX always meet the needs of all customers. The merits--potability and power custom function made them a necessity for hardcore players.
If all ranges of products presented DELUX perfect results, the release meeting was another statement-- DELUX would continue to lead the market of e-sports peripheral. The meeting was not only a show for what have been accomplished in 2018, but also an unprecedented introduction for new high-end personalized products.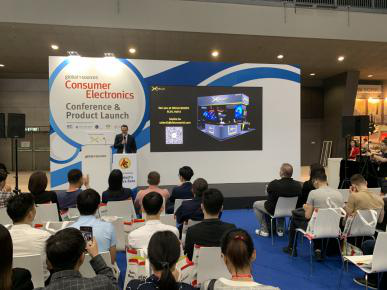 (Photos of the release conference)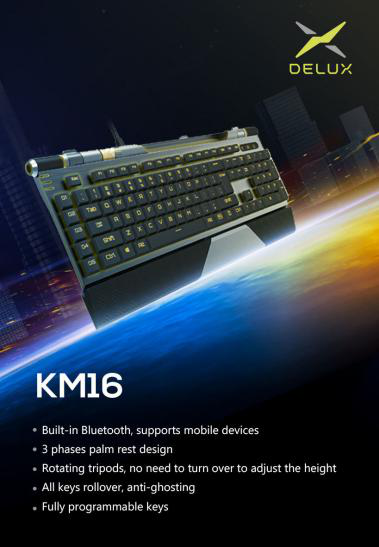 High end E-sports keyboard --KM16
The mechanical keyboard KM16 breaks the limitations of traditional wireless connection and adds bluetooth connectivity, supports mobile devices. Meanwhile, rotating tripods on the top can be rotated to adjust the height of keyboard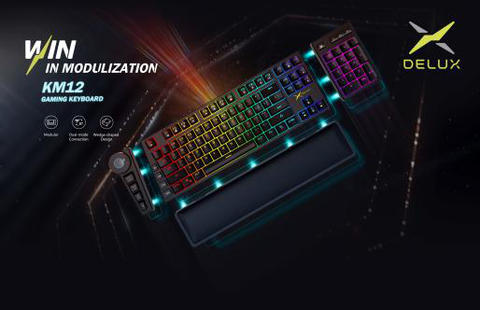 Black tech Keyboard-- KM12
KM12 consists of four detachable parts ,DIY design as long as you like and you need.Dual model connection--2.4Ghz+Bluetooth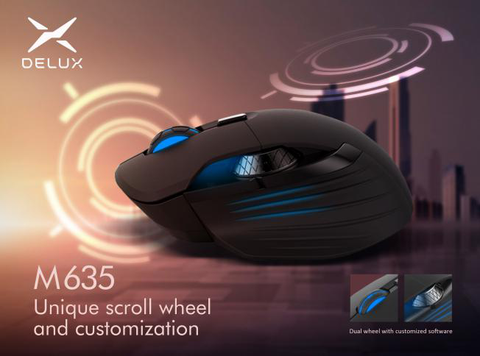 Subverting tradition Mouse--M635
Dual scroll wheel with customized software brings a special feeling to users.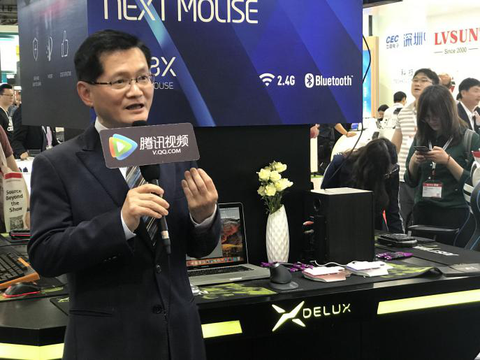 ( President David Xia in an media interview)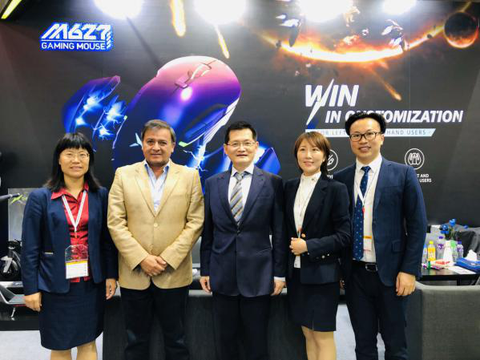 The pace of innovation will not stop, DELUX would focus on creating more distinctive peripheral equipment, and developing more star products that fit market trends and consumer needs.